The Gem engineers developed the first ROM-based sampling keyboard to successfully reproduce the full complexity of acoustic instrument sounds - the K250. When this gem synthesizer was introduced in 1983, the music industry was astounded by its ability to emulate a piano, strings, choirs, drums and other acoustic instruments with extraordinary accuracy.
$2660.00
$2299.00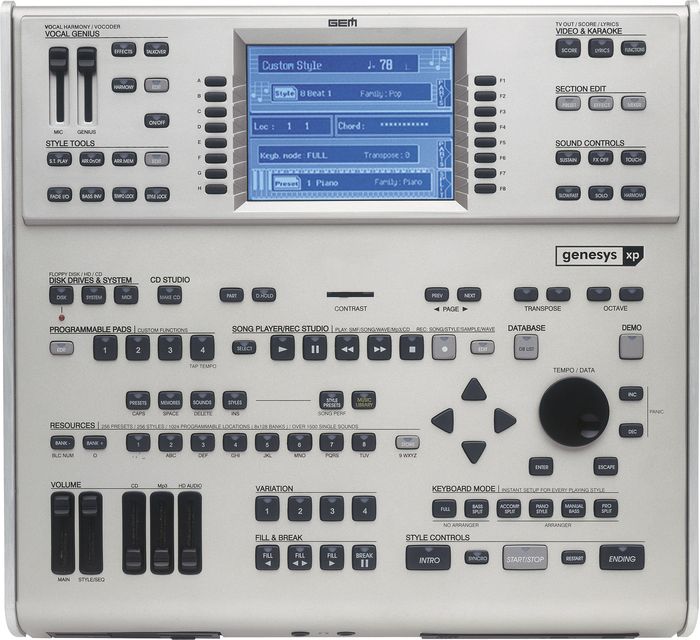 Gem Genesys Xp Professional Multimedia Tabletop Workstation
"The Genesys XP Tabletop Workstation is a milestone from the successful GEM Genesys Line. With the XP, the incredibly powerful and feature-packed multimedia workstation Genesys is also available in a compact Expander size, with more wonderful sounds, fant

MORE...